An Orgasm a Day, What Else!
Men who have a daily orgasm would be less likely to be diagnosed with prostate cancer than others, according to an American study.
Medscape Medical News published on May 17, 2015: Best Evidence Yet!: Ejaculation Reduces Prostate Cancer Risk :
"Good news, men: you may be able to decrease your risk for prostate cancer by ejaculating — frequently, according to research presented here at American Urological Association 2015 Annual Meeting."

If there "is no modifiable risk factor for developing prostate cancer," the "observational data and urged caution when "interpreting them."The results are "fascinating," said Jesse Sammon, MD, a urologist at the Henry Ford Hospital in Detroit, who attended Dr Rider's presentation. "It was the highlight of the session on cancer epidemiology; the moderator called it the 'study most likely to be tweeted'."
Curated by: Vincent Hupertan,MD Urologist and Sexologist in Paris, France creator of http://www.uroblog.fr.
---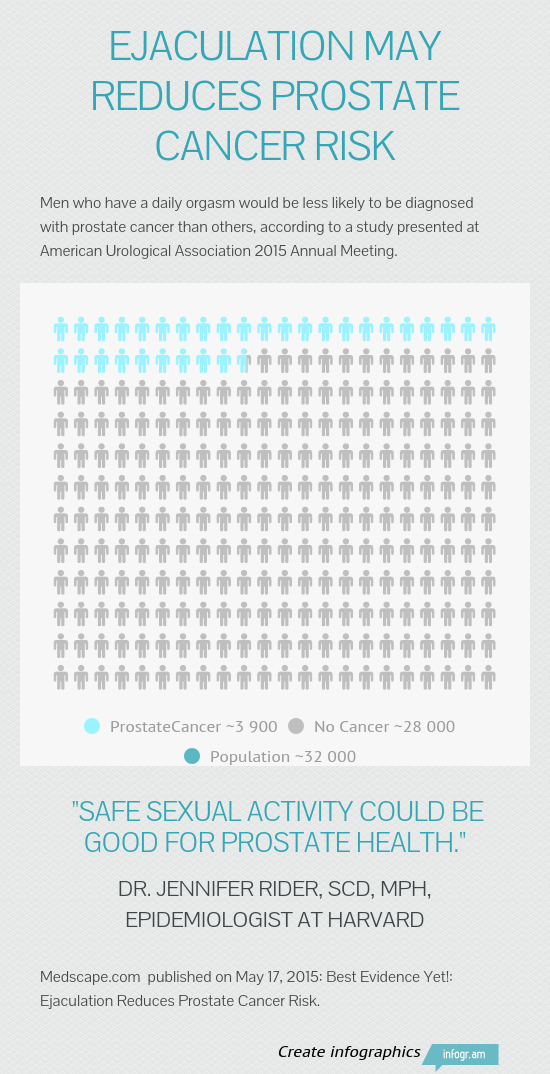 https://twitter.com/HUPERTAN/status/642681817217286144